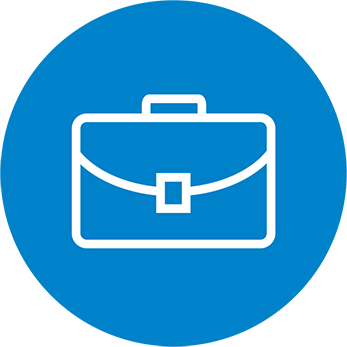 Backup & Recovery

Technologies
Data Backup & Disaster Recovery Service in Australia
Data Backup
When you create a backup, it will allow you to retain your data over a longer period. Given the size of your backup, you can retrieve multiple versions of any data or document from the past as per your needs. Backups come in as a handy solution when you want to recover older versions of a particular document or if you are looking to retrieve data that was accidentally deleted or corrupted.
Backups are not designed to protect data like Operating System files, settings, network configurations, and user credentials. But if you require a backup for such data, then you can request our team to modify your backup systems to make this possible. Usually, the Backup solution that we provide is not expensive. As per the protocols that we set, data backup in your system will take place a couple of times in a 24-hour cycle.
One other thing that you need to know about backups is that restoring data from them could take a long time as the process, in most cases, is manual. This is because the storage providers offer less expensive and slower tiers of data storage space for keeping these files. One of the main reasons for this is that the data that is backed up is not accessed very often. It does not matter whether you have chosen to store your data in the cloud or on a separate system, the time taken to retrieve any data from a backup will always be the same.
Disaster Recovery
As compared to Backups, Disaster Recovery goes a step further. It not only backs up your data but also makes copies of your system's internal structure. The Disaster Recovery solutions provided by MSP Corporation in Australia ensures that this data regarding your IT infrastructure is made available if there is an infrastructure failure. This will help your operations to recover much quicker than usual.
Our Disaster Recovery solutions can restore critical data as it was to a clearly defined point in time. Usually, we set it at 15 minutes prior to the system failure being reported. This ends up providing you with a mirror image of your data that you can use to restart your system.
Disaster Recovery Services & Data Backup Solutions
As you can see the backup and disaster recovery solution can ensure the kind of safety for your business operations like no other.
Backups are a much cheaper option, but if you have a business that is heavily dependent on IT, then we suggest that you have a disaster recovery plan in place as well.
Our experts can help you plan and strategize backup and disaster recovery solutions according to the needs of your operations.
We offer multiple options for backup and recovery. We can have our team onsite or even work remotely to provide you with any type of assistance that you need.
Secure Your Data Today
If you want to explore the backup and disaster recovery solutions that MSP Corporation has to offer, then call now on 1300 554 404.
Free Network Appraisal
FREE Onsite IT Consultation
FREE Appraisal of your current IT
Solution/Provider.
Enquiry
We look forward to your enquiry.