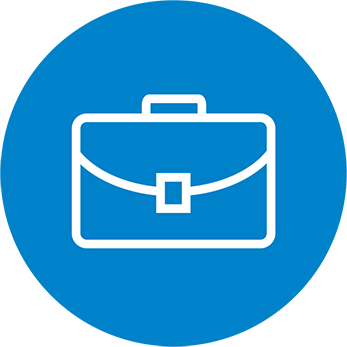 IT Support for Business
IT Support Services Provider Company for Businesses in Sydney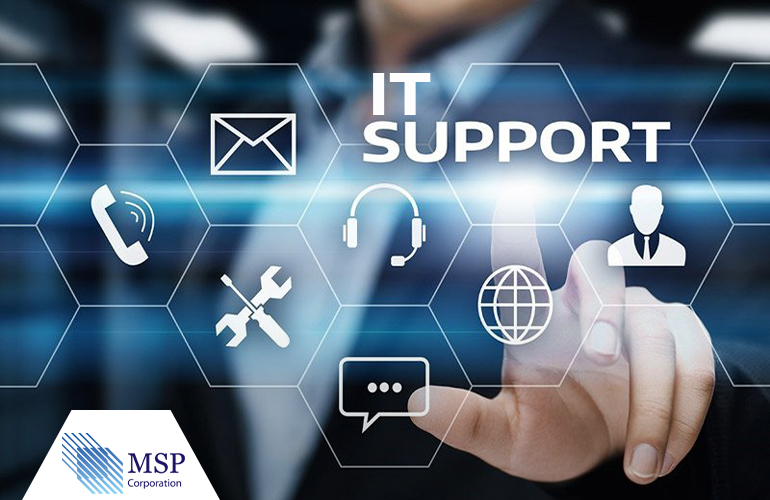 IT is the heart of any business, and companies need to have a dedicated IT team to be successful. When it comes to different IT services in Sydney, MSP Corporation is the undisputed preference of many businesses.
While a range of IT support services in the market target big companies, only a few can cater to the challenging requirements of businesses in Sydney.
IT is a broad field covering everything from management, immediate infrastructure, and services. We offer a plethora of IT support services under a single roof so that you don't have to struggle here and there for different IT-related issues. Any business needs to understand all about these services.
What is IT support services?
Starting from IT infrastructure management to different types of business IT support services, MSP Corporation offers it all for your business. The variety in our IT service management gives a cutting edge to your business as you will get all the required services in one place instead of one-size-fits-all services.
Businesses don't need strategic partnerships and certifications to serve the customers cost-effectively. Hence, they need an IT provider that takes care of their specialised needs while understanding the budgetary constraints.
Our IT support services in Sydney covers all the mainstream business IT needs that suit the situation and functionality of your business and your customers.
IT Support Services That We Offer in Sydney
With a promise to offer highly customised solutions, here's what we offer at MSP Corporation: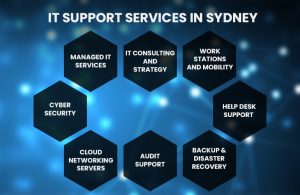 When it comes to small and medium enterprises, IT management is not a cakewalk as it boils down to striking a balance between revenue and investments. This is the reason businesses often have to make a difficult choice between cost savings and a long list of IT services.
Thankfully, as IT support company in Sydney, we understand all about IT management and hence offer dedicated assistance for networking, mobile devices, desktops, cloud services, etc.
Businesses can get the best of our IT services and it can be a game-changer for your business revenue in this highly competitive market. Our hands-on training sessions further ensure that our in-house team can troubleshoot simple problems without issues.
IT consulting and strategy
Not all businesses have the guidance and expertise of finding the right IT service provider for their core functionalities. This is why you have to connect with an expert IT provider like MSP Corporation in Sydney.
We will understand your business, your needs, and the processes before we develop a customised plan. It will help you get the right IT consulting and strategic planning without spending thousands of dollars on extra services. Your businesses will also get the best IT services.
Workstations and mobility
All businesses require dedicated systems, devices, and mobile access to compete in the cutting-edge competition in their niche. It is not only about proper workstations but is also about ensuring effective working with mobile operations.
Hence, as a business IT support service provider, we offer workstations and mobility support to all our clients. Whether you have a physical or remote setup, our dedicated support team will make the entire process quick, easy and less overwhelming for your business.
Cyber security
Online security breaches are at an all-time high. Regardless of the volume, businesses cannot afford to attack their IT system. Our IT infrastructure protection and advanced security features ensure that your business is prepared for any upcoming IT threat.
Our dedicated cyber security services offer high data protection, network protection, IT hardware protection, and server protection. The multi-layer firewalls installed in the IT system ensure that hackers will not reach the sensitive data even after levels of decryption. Further, the active participation of our staff provides the elimination of any permanent damages to your system data.
Cloud Networking Servers
Our powerful networking servers enable your business to compete with the industry's big names confidently. The servers are responsible for the downtime of any service, and they can't be neglected in the overall IT services.
The additional cloud services layer on a subscription basis ensures that businesses can offer a high-end customer experience to all their clients. This is why you would want to invest in cost-effective cloud computing solutions.
Audit Support
IT system audits are necessary as it is the heart and soul of the IT department of any business. Performance checks and security audits help you find all the possible loopholes in your system and hence call for quick action.
Our trained in-house staff ensure that all audits are performed according to the detailed SOPs. Our audit team can visit your business location and help get rid of any chances of data breaches or security issues.
Backup & Disaster Recovery
IT systems are vulnerable to crashes and as a business, you will not be able to bear the burn of data loss or other issues. As an IT support provider in Sydney, we offer dedicated backup services to ensure that your business is never at a dead-end.
In events of disaster recovery, we will help you secure data on a different server located away from the business premises.
Help Desk Support
Our dedicated help desk support is available 24*7 to help businesses handle any IT issues at their place. The remote or onsite teams can connect to the help desk with a knowledge base and experienced IT technical support engineers. The team can guide the business to resolve issues in simple steps.
Features of Business IT Support Services
Powerful features of our business IT services in Sydney:
Local help desk support ensures that businesses get quality IT support in Sydney at affordable rates.
Level 1, 2, and 3 technical engineers professionally handle all possible IT issues with expertise.
An easy ticketing system takes charge of solving the critical issue before it escalates and poses more significant problems in business processes.
Guaranteed response time to eliminate the long downtime for your infrastructure and processes.
On-site and remote IT support options to choose from.
Highly cost-effective solutions to give the necessary boost to businesses and ensure scalability at any time.
Benefits of Business IT Support in Sydney
Take a quick look at the advantages of using our IT support in Sydney:
Quick solution:

Businesses may not have a detailed IT team due to multiple restraints. Our corporate IT services for businesses offer a quick solution to all IT issues irrespective of the client location.

Remote and onsite services:

Many businesses have remote operations while others prefer to work from a physical location. Companies with any working mode can benefit from our IT services as we offer remote and onsite services in Sydney.

Cost-effective services:

Businesses will have budget constraints and it is important to choose services within your budget. With us, you only pay for the facilities that you want. Our custom designed packages ensure that all our IT services in Sydney remain highly cost-effective at all times.

Focus on other important things:

With us, you don't have to worry about the specialised IT support in Sydney and you can confidently focus on other important tasks. Our dedicated partnership with support service providers will do the right work for your business.
Why Choose Us for IT Services in Sydney?
Professional IT services:

Our team has years of experience and expertise in handling multiple IT services in Sydney. Businesses can rely on the technical expertise of our support team.

Onsite support:

We offer dedicated online support to cater to the needs of your small or medium-sized businesses in Sydney. All onsite IT maintenance work is included in our services.

Remote support:

We understand the power of remote working for businesses and offer dedicated work-from-home support.

24*7 monitoring:

We offer round-the-clock system monitoring for small and medium businesses to ensure an eagle's eye watch on IT system performance.

No lock-in contracts:

We never push our clients to sign lock-in contracts. Hence, it gives them flexibility in selecting services according to requirements.

Options in IT support:

We're one of the leading business IT support service providers in Sydney that offer different types of support like casual, fixed, prepaid, etc.

Competitive pricing:

We offer IT services at affordable pricing to small and medium enterprises.
Talk to our team on 1300-554404 or at sales@mspcorp.com.au and address your questions. Our team will contact you as soon as possible!
FAQ
What type of services is included in IT support in Sydney?
The key support services that we offer include online IT support, onsite IT support, casual IT support, 24*7 IT support, prepaid IT support, etc.
Why should I opt for IT Support Company for my business in Sydney?
Businesses can use our affordable and effective IT support services to ensure that their IT functions remain streamlined.
Do you cover IT security in your IT services?
MSP Corporation covers dedicated IT security features like cyber security, data security, disaster recovery, and management services to businesses.
Free Network Appraisal
FREE Onsite IT Consultation
FREE Appraisal of your current IT
Solution/Provider.
Enquiry
We look forward to your enquiry.