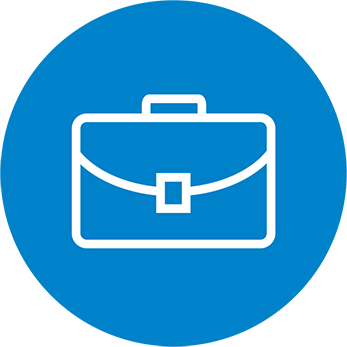 Microsoft Exchange

Technologies
Microsoft Exchange Email Server Solutions for Your Australian Business
Managing e-mails may not sound important given the many options that we are presented with. There are many domains that one can apply online and use their services to create their IDs while taking care of their mails. But there are too many uncertainties associated with them and, most of the time, even our own clients in Australia prefer to fall back to the most tried and tested mailing system, the Microsoft Exchange Email.
Microsoft Exchange is a piece of software that runs on a server and manages all your emails. Its exchange mail server deals with all the incoming, outgoing, saved, and draft emails. You can also manage calendars and format your mailing system the way you see fit. All that you do, share, and change on Microsoft Exchange is stored on the Microsoft Exchange Email Server.
If you do not have an exchange email server, then all the emails that you will have to deal with will be collected or sent to each individual computer. These mails will be then downloaded onto that computer and will be managed by the host or the user of that system. But here's the catch, if one of the individual computers gets compromised, then all your emails will be lost.
Microsoft Exchange Email has been designed to manage all your emails at one single point database. So instead of your emails being stored on individual computers, the Exchange Email Server manages and backs up the emails on its own secure system.
The reason we at MSP Corporation prefers to use Microsoft Exchange is that it offers our clients access to a variety of enterprise-grade software solutions. It also helps them to bypass a variety of infrastructural costs, licensing fees, maintenance and even personnel training.
All your emails that are hosted by us through the Microsoft Exchange email server is stored securely in Microsoft's famed cloud system.
Microsoft Exchange Email – Secure Your Mail
The Microsoft Exchange software that we offer you will ensure that all your emails are delivered directly to a Microsoft Exchange email server. You will be able to access these emails at your individual workstations. We highly recommend our clients who have small and medium-sized companies to use Microsoft Exchange as they can gain huge benefits from it. Here is a look at some of the broader advantages of using a Microsoft Exchange Email server-
Centralise Your Emails: Microsoft Exchange Email stores all your emails at one centralised, single-point access zone. This space is found on the Microsoft Exchange Email server. It makes it easier for your system to access and store your mail at one location rather than having them spread over multiple locations. This system helps streamline your emails and your overall mailing system.
Back-Up: Given that all your mails are centralised on the Microsoft Exchange Email server, your emails get automatically backed up. Something like this is not possible if you are using an old POP3 model, where you could even risk losing your emails.
Security: Besides backup, Microsoft Exchange Email also helps in eliminating threats that could target your network through emails. The security features available on Microsoft Exchange Email servers actively protect your operation's communications with built-in defences and multi-layered anti-spam filters. At MSP Corporation, we make sure that these defences are constantly updated and that your emails are guarded against today's increasingly sophisticated spamming and phishing threats. It also prevents malware and ransom wares from attacking your email data using viruses.
Sophisticated Organising Tool: What many do not understand or even realise is that Microsoft Exchange Email is more than just software that deals with your email. It offers a number of services that its parent company Microsoft provides. You can easily integrate various applications that Microsoft has in its arsenal to turn your email into a cutting-edge weapon that can give you unparalleled advantages. MS Office, Lync, Azure, Edge, and a range of Windows-based applications can be seamlessly incorporated into your Microsoft Exchange Email.
Looking for a New Email Address?
MSP Corporation is one of the few service providers in Australia that can offer you Microsoft Exchange Email Servers. Our team will set up your system and even maintain it. To know more, call now on 1300 554 404.
Free Network Appraisal
FREE Onsite IT Consultation
FREE Appraisal of your current IT
Solution/Provider.
Enquiry
We look forward to your enquiry.