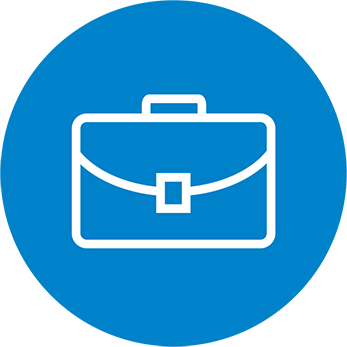 Infrastructure Upgrades

IT Services

IT Network Infrastructure Upgrades in Australia by MSP Corporation
MSP Corporation offers the best hardware and software applications for your system's IT infrastructure upgrades in Australia. We also offer a robust maintenance service to ensure that all your new IT infrastructure upgrades are performing well. Our IT infrastructure consulting services will be constantly in touch with you to ensure proper integration and streamlined management of your IT infrastructure. They will also offer professional guidance in the future so that you can explore more options that come along with all the new emerging technologies.
IT infrastructure solutions take in the cost factor, risk factor, and service factor involved in your IT infrastructure upgrades. No matter the services you need, whether it be for storage, infrastructure maintenance, end-point management, etc., our team will be there to provide you with those required IT infrastructure solutions.
IT infrastructure upgrades are most required when your operations are in a transitionary mode. This usually happens when you are planning to expand the scale of your business.
Such a change may also require certain tasks to be shifted from your on-premise infrastructure to the cloud. Our IT infrastructure services will help you in migrating to a SaaS (Software as a Service)-based application, which is compatible with cloud computing.
Another major task that falls under our IT infrastructure upgrades is the replacement of outdated equipment and installing new units. Most of the time, this also includes upgrading the existing capacity of your operations capabilities. We also provide IT infrastructure solutions for office relocations.
Here are the other IT infrastructure solutions and services that we provide when we offer you IT infrastructure upgrades:
Monitoring the performance of hardware and software
Upgrades and firmware updates for better network integration
Offer hardware and software solutions when needed
Installing firewalls as part of the IT infrastructure security solutions
Configuring new VPNs for office connectivity
Training your staff to use new upgrades
IT Network Infrastructure Support & Solution
The certified team of professionals at MSP Corporation will assist you with a host of IT infrastructure solutions for your operations. When it comes to it infrastructure upgrades, we offer you a wide variety of services.
Our IT infrastructure consulting can provide assistance with many operations. Our team can help you out with capacity planning and design to aid your project management. We will also help you in accessing and purchasing the hardware and software that you will require for your operations. We always ensure that you get all the required licenses and warranties for the hardware and software that we procure for you.
We take extra precautions to ensure that the equipment that we get for you has the right build and has a configuration that is compatible with your existing IT infrastructure.
We understand how important your time is to you and as a part of our IT infrastructure solutions, we ensure that all the onsite installation work that needs to be conducted are done after business hours, to ensure minimal interference with your work.
Our IT infrastructure upgrades also include disposal of all your old equipment, though our primary aim is to always upgrade your systems rather than replace them. We also offer basic training to your staff so that they can operate the new systems without any issues.
Get in Touch With Us
MSP Corporation has been offering IT infrastructure upgrades to businesses across Australia. Our clients know that our IT infrastructure solutions are the best and they have benefited from it significantly. If you want to upgrade your existing systems, then call us today on 1300 554 404.
Free Network Appraisal
FREE Onsite IT Consultation
FREE Appraisal of your current IT
Solution/Provider.
Enquiry
We look forward to your enquiry.