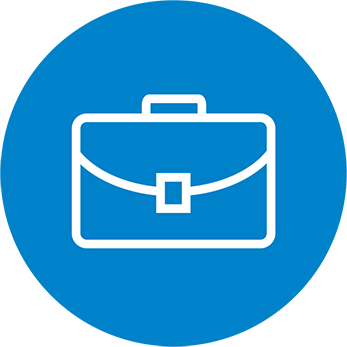 Windows Servers 
Technologies
Windows Servers Support and Service in Australia
MSP Corporation is one of the few trusted Windows server management providers in Australia. Our Windows server support team offers a range of services to our clients across the country. Here's a look at a few of them:
Server Maintenance: Like in any elaborate network, it is important to ensure that your Windows server is maintained properly. It is for this reason that at MSP Corporation, we offer you the best Windows server support team. Our Windows server service package also includes a wide range of server management options that you can utilise through our team and ensure that your servers are working smoothly, without any glitches.
System Monitoring: Windows servers are part of a larger system. In fact, there are multiple systems and networks that surround it. If they are not taken care of properly, then any type of anomaly in the network could compromise the whole system. MSP Corporation's Windows server support utilises a variety of high-tech tools and software that will assist you in system maintenance and monitoring operations.
Server Backup: There is no saying how your data could be compromised. Stories of data being leaked have become too common. But given the vast uncertainties that surround us, there is no saying what kind of events could cause harm to a server. To keep your data safe on a Windows server, we also offer data backup services. This comes as a part of our Windows server services. Our Windows server support team will install all the required utilities and software to ensure that your data is backed up regularly.
Server Updates: It is very crucial to have your Windows servers work seamlessly with the rest of the systems that are part of your IT infrastructure. Given the number of updates that keep coming up for your software, laptops, desktop PC, it is all but natural for your Windows servers to be updated as well. If your Windows servers are not upgraded on time, then your network could face issues like slow processing and downtime. Our Windows server support team will be constantly in touch with you to update your servers in a timely manner.
Monitoring Tools: When you install a Windows Server system, you will be offered many types of tools to perform background and maintenance tasks. If you have qualified professional IT personnel in your staff then they should be able to use these tools, if not, then MSP Corporation will provide you with the required Windows server support assistance. We offer both on-site and remote assistance to our clients.
Window Servers Service Provider by Qualified Team
No matter what your requirements are, the qualified Windows Server Support team from MSP Corporation will be there to help you out. It does not matter where you are located in Australia, just let us know what you need with your Windows server and our team of experts will assist you with it. At MSP Corporation, we have several Windows server specialists within our ranks.
They can help in setting up your business using the latest Windows server setup packages. If you already have a Windows server, then our team can also assist you in transitioning from an older version of Windows Server to a newer version. Whether you want to migrate from your existing Domain Controller, E-mail Exchange Server, Remote Desktop Services, to a newer Windows server, our team can get it done without any hassles.
We can provide Windows server support for versions as early as Windows Server 2000 and 2003, 2008 and 2012. We can also help you with the more recent 2016 and the current 2019 versions of the Windows Server.
Call Now
For the best Windows server solutions call us at 1300 554 404. We at MSP Corporation will be more than happy to help you.
Free Network Appraisal
FREE Onsite IT Consultation
FREE Appraisal of your current IT
Solution/Provider.
Enquiry
We look forward to your enquiry.