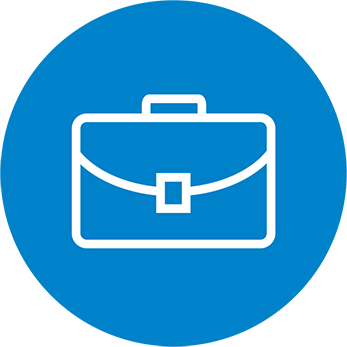 Server Upgrades

IT Services

Choose MSP Corporation in Australia to Upgrade Your Server Infrastructure
Your server infrastructure is the heart of your system that ensures that your processes run smoothly. The team at MSP Corporation understands that and have been offering great solutions for our clients in Australia when it comes to server support.
One of the key services that we offer is server upgrades. There are many occasions when you will require your systems to function better and faster than before. Many would think that replacing your existing infrastructure is the best way to do it but that will cost you a lot.
With some basic patches and updates, our server support team can upgrade your server to meet all the new challenges of the current operations.
What Are the Benefits of Upgrading Servers?
The server upgrades that MSP Corporation provides to its clients in Australia have benefited them in many ways:
Increased productivity
In today's IT operations, what we need is speed – faster CPUs, faster hard drives, powerful processors, and servers that can assist in processing the workload. But the older systems are just not up to the task and you will always require new ones. This is where you need to upgrade. Server upgrades help you achieve a wide range of productivity-related parameters. It makes your operation much more flexible, thus increasing your business's potential.
Better Security
Aging servers can develop more than a few security risks. You can keep upgrading their software but at some point, it will lose its efficacy and eventually become vulnerable to having information stolen or even compromised. With upgrades, you are better assured of a system that is impervious to many of the new threats that exist.
Enhancements
There are plenty of new features that you can access in a newly upgraded server. One of the biggest advantages that you have is that it provides you with various types of enhancements that were not available in the older systems. In many cases, this offers functionality that could give you a competitive advantage. Remote access, faster backups, automatic updates directly from the services provider, etc. can help you reduce server downtime significantly and help you have a server system that keeps running without any glitches.
Compatibility
Having an old server can leave you out in the cold when new additions are announced. This is one other reason you should upgrade your servers. Whenever something new is introduced, the existing systems and software may not be compatible with it. The issues don't end there. Even your vendor may stop offering services for your outdated server as they would have moved on to using newer technology. This sort of scenario could also leave your IT professionals redundant with knowledge limited to that of the old systems.
Reduced Costs
The idea of upgrading your server may seem expensive, but in reality, your older systems usually end up costing you more. Old servers are prone to disruptions and are often found to be unstable. They also use more power, thus increasing your electricity bills, and given the rates in Australia, you know that is not a great option. This is why upgrading servers is a much better idea, especially if you are looking for a long-term reduction in your operational costs.
Business Growth
Upgrading your server becomes essential when you are looking to expand your business. In this tech-driven world, a business that relies on the internet needs to go beyond the conventional. You not only have to engage with your customers face to face, in fact, you also have to attract attention online. To deal with all the payments online, you will need to have a system that can effectively and efficiently carry out all the tasks you need. When you are with MSP Corporation, you are guaranteed to have all this and much more delivered to you with our server upgrade packages.
Call Us Now
For the best server upgrades in Australia, call the specialists at MSP Corporation today. You can reach us on 1300 554 404.
Free Network Appraisal
FREE Onsite IT Consultation
FREE Appraisal of your current IT
Solution/Provider.
Enquiry
We look forward to your enquiry.