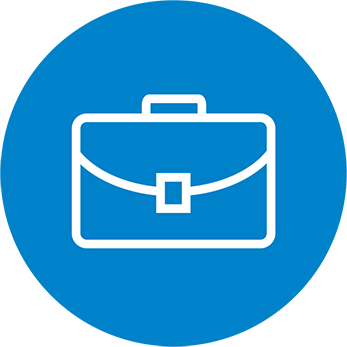 Virus Protection

Technologies
How to Protect Your Server or Computer From Viruses & Malware?
One of the most common threats that your systems can face is virus and malware. A virus is designed to cause harm to your system's software. It can corrupt data and compromise your whole system. A malware is more of an 'irritant' as compared to a virus. It is designed to slow down your system and disrupt its primary functions.
At MSP Corporation, we have dealt with a variety of such threats. We have also helped our clients in Australia to recover from these attacks and have restored systems even after a heavy virus attack. This has been made possible with our various virus protection tools. These tools are basically software that we install into the system. We use antivirus software and firewalls to offer the best virus and threat protection.
There are many who still do not believe in using additional antivirus programs and firewalls for virus protection. One of the main reasons is that most depend on the pre-installed antivirus and firewalls that come with the main operating systems. However, though these programs may be able to block and detect some of the common viruses, they are hardly effective against the newer threats.
Besides offering protection for computers from viruses, malware, spyware, and other unknown threats, here are a few more benefits of virus protections:
Scanning Removable Devices
Today, there are several devices that are being used for sending, receiving, and storing data. You have external hard disks, USB drives, mobile phones, tablets, and laptops. All these devices can be plugged into a system without any major installations or changes. It has become the norm in our tech-driven world to use these devices daily. Since they are being accessed by so many systems, there is always a possibility that they could get infected with some kind of virus. This is where MSP Corporation's device scanners come into play. They are usually installed along with the antivirus and provide pre-emptive virus threat detection options for these devices.
Protection From Online Virus Threats
We have some of the best virus protection software that the market has to offer. Some of them are designed specifically to tackle virus-based threats from the internet. We are all familiar with the words 'Cyber Threats'. How do you think these threats and attacks are initiated? A hacker does not simply plug in their system into yours and gain access to your data. They instead use methods like phishing, where you will get an email with a link that allows the virus to enter the system. This unauthorised entry by a third person can be used to steal data or simply infect your system. But with the right antivirus, you can block these emails or even have them flagged if they end up in your inbox. Another threat that our virus protection offers is against spam sites and ads that infect computers through pop-ups. These spam attacks are designed to steal information from a user's computer and compromise their privacy.
Best Virus & Malware Protection Service in Australia
MSP Corporation provides the best virus protection in Australia as we have access to some of the best antivirus software in the industry and we can tailor them to suit your system.
Some operations require malware protection more than virus protection. For such systems, we focus on installing firewalls that monitor data going in and out of the network system and block suspicious data from getting transmitted.
Our virus and threat protection package also ensure that your systems run smoothly and faster than before. Some of our antivirus programs can detect and delete unwanted folders and files from the computer, thus improving its performance speed.
Get Complete Virus and Malware Protection for Your IT Servers by MSP Corporation
You can call the virus protection experts at MSP Corporation on 1300 554 404 and get to know about the services that we offer across Australia.
Free Network Appraisal
FREE Onsite IT Consultation
FREE Appraisal of your current IT
Solution/Provider.
Enquiry
We look forward to your enquiry.