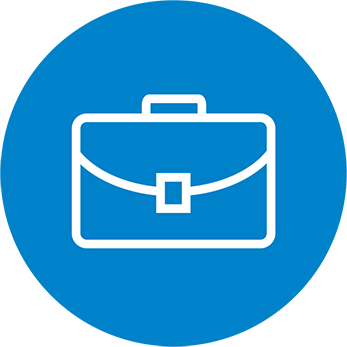 SQL Databases

Technologies
SQL Database Server Management in Australia by MSP Corporation
There are only a handful of companies in Australia that can give your network the kind of care it truly deserves. MSP Corporation has a team of professionals who are experts at SQL server management. We have been providing SQL Database services to many of our clients across Australia.
When it comes to SQL Database Management, our team focuses on certain key aspects that ensure that your network functions properly.
We keep an eye on the performance of your hardware and software. The software is used to manage and control the overall database. It helps in the overall functioning of the network and determines how the data should be shared among users. There are many different applications that users can use for accessing data in the database. This is where the hardware, which consists of computers, storage devices, etc. comes in as the interface between the user and database. Our team ensures that both the software and hardware is updated regularly to meet the demands of the database's operation.
The next crucial factor that our SQL services look at is the Database Access Language. This primarily involves the use of the software. But in this case, it is more about how the software is used to access the data to and from the database, enter new data, update existing data, or retrieve data. The specific commands that need to be entered are unique to protect the database from being breached. To ensure that no such unwanted access is generated, our team sets up protocols and procedures that offer security to your SQL Database.
Get Complete SQL Database Management and Services in Australia
Our SQL services are based on robust management and protocols that enable databases to work without any glitches. There are a set of practices that our team always offers to the IT staff of the clients who use our SQL Database service. Here's a quick look at what we consider to be the best practices for SQL Server Database Management-
Maintain Standardised Configurations:
While operating an SQL Database, we always recommend that the SQL server's configurations are kept uniform. This standardisation helps keep your server and VM configurations coherent. During the SQL Database service, we also make sure that your database management plans, and SQL Agent jobs are also the same. This type of consistency not only minimises the complexity of your database's operations but also improves your SQL Server Management.
Dedicated Database Servers
We always recommend that your SQL server runs on a dedicated server. Running too many server instances on a single SQL server could compromise its overall functioning. If you have a large operation with many users constantly using multiple applications or if you have other files running on the system simultaneously, then having dedicated severs will ease the burden on your SQL server instances.
Manage Log and Data Files
This is more to do with the space on your SQL servers. As part of our SQL server management, we make sure that adequate space is provided on servers for your SQL Database to work efficiently. This largely implies the manner in which you are saving and organising your data on these servers.
Restrict Access
It is especially important to understand that only a certain group of users should be given security permissions to your SQL Database. We advise our clients that the developers in their staff are never given administrative permissions to access the SQL Database. We recommended that all server services be run using a domain account and that they be protected with a strong password.
Backup & Testing
As a protocol, we make sure that a proper test is conducted on your systems as part of our SQL server management. Here, we make sure that your SQL Database can be backed up and be retrieved effortlessly. When it comes to data protection, it is paramount that we ensure that the security that we offer as part of our SQL database service is thorough at every level.
Contact Today
If you are looking for a team that offers the best SQL Database Management Services in Australia, then call us now on 1300 554 404. MSP Corporation can also help you set up SQL servers as per your required configurations.
Free Network Appraisal
FREE Onsite IT Consultation
FREE Appraisal of your current IT
Solution/Provider.
Enquiry
We look forward to your enquiry.