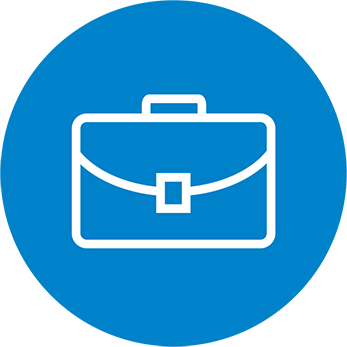 Network Maintenance

IT Services

Computer and Network Maintenance Service
IT network maintenance is an exercise that covers almost every aspect of your systems to ensure that everything is done to keep your network up and functioning smoothly. Proper network maintenance will help in making sure that your IT infrastructure is being properly protected against practically any potential problems.
At MSP Corporation, we offer a wide range of data protection services as part of our computer network maintenance package in Australia. Our team creates a structured plan for IT network maintenance. It allows us to ensure that almost all IT-related problems are being resolved well before they can cause any damage. We believe in being more proactive than reactive when it comes to problem-solving.
There are certain network maintenance tasks that the team at MSP Corporation performs to make sure that your computer network maintenance work is done properly:
Hardware and Software Upgrade
Installing the right hardware and software is crucial for the functioning of any network and its post-installation maintenance. Given the pace at which technology is growing, there is always something new and better that is being introduced in the market. This is where upgrading and replacing your hardware and software plays a big role in computer network maintenance. The team at MSP Corporation is always on top of such upgrades to prevent them from being outdated as we are up to date with the latest technology in the market.
Network Monitoring
For effective network maintenance, a proactive monitoring strategy is essential, regardless of the type of network you are using for your operations. A proper network monitoring apparatus allows you to be made aware of any potential problems. Once they are detected, our team takes care of the issue well before it can have any sort of an impact on your operations. For an effective network monitoring setup, we document any potential threats during our IT network maintenance, so that when the time comes, everything is handled appropriately.
Network Security
During any IT network maintenance, the security of the overall network will be scanned and even be strengthened to fight off any new threats. This is why MSP Corporation offers the best IT security team. They are equipped to monitor any potential vulnerabilities and security threats, both internal and external. They also make sure that your firewalls are secure and up to date. Even when it comes to physical threats, our network security team has the expertise to provide you with solutions that can take care of such issues without any hassle.
Network Backups
Backing up your data has become more important than ever. With rising cases of security breaches and data leaks, any operation that relies on an elaborate IT infrastructure is vulnerable to attacks that could compromise its data. MSP Corporation regularly conducts data backup operations during its network maintenance. We make it a point to schedule, monitor, and verify a proper backup of all the data from your network. That's not all, we also put in place mechanisms to ensure that you can recover the backup quickly and with ease in case there is any hardware or software failure.
MSP Corporation to Help You Maintain Your Computer and Network Systems in Australia
If you want to have your network maintenance done properly then MSP Corporation is your one-stop shop. Our team of professionals know what tests to conduct, how to run diagnostics, and keep your entire network running without any glitches.
We conduct daily, monthly, quarterly, half-yearly, and even annual network maintenance. The scheduling and the type of maintenance that you will need for your operations will be determined by our experts after they assess your computer and network systems.
Contact Us
If you are interested, then you can speak to one of our IT consultants to know more about our network maintenance operations on 1300 554 404.
Free Network Appraisal
FREE Onsite IT Consultation
FREE Appraisal of your current IT
Solution/Provider.
Enquiry
We look forward to your enquiry.