Hire a Capable & Reliable Computer Services Provider in Australia
Managing the IT infrastructure of your entire organisation while ensuring that you are up to date with the latest software and applications can be a daunting task if you do not have a professional to handle it. Moreover, if any technical issues occur, the organisation might incur a huge loss during downtime if the issue isn't resolved quickly. This is where managed service providers come into place.
When you have a managed service provider for your organisation, they will handle all your IT infrastructure and will provide continuous IT support while your organisation is focusing on its core business. However, just choosing any MSP is not enough. Just as any profession requires specialists, computer support companies also need to have a group of specialists who can provide quick solutions as well as support the IT infrastructure of your organisation smoothly.
While choosing a good computer service provider in Australia, here are some points to keep in mind that indicate that the managed service provider is a good fit for your organisation:
Remote Management and 24/7 Support Service:
When you face any technical issue during work or your systems are down, having an IT support team to repair the issue quickly will save you a lot of money. A good computer support company in Australia will be able to monitor your IT infrastructure, like software applications, servers, firewalls, cyber security, and workstation maintenance, remotely.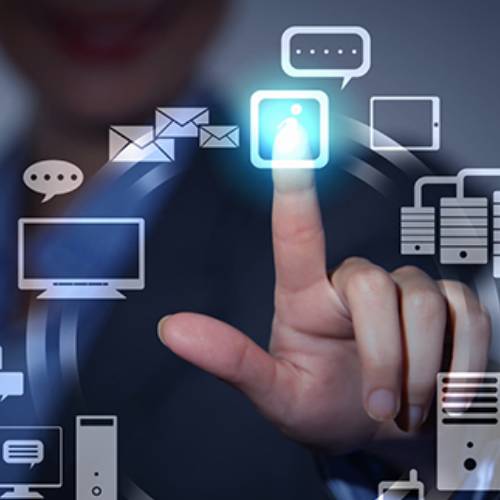 Also, with a 24/7 support system, you'll receive immediate computer repairs when your systems are down.
Cyber security Services:
Securing your system from data breaches and data loss is essential and needs to be handled with utmost care. Along with the above services, a good MSP should also be able to provide cybersecurity services and solutions to reduce the risk of losing sensitive information. They will also ensure that your systems are up to date with the latest software and are compliant.
Detailed Service Level Agreement:
The most crucial step while choosing a managed service provider is having a contract agreement. Having an IT providerwithout a service agreement, can cause issues in the future with dependability, confidentiality, pricing and service levels. It is best to havean agreement and ensure that it covers the above.
Cloud Computing:
Nowadays, allot of companies are focussing their operations toleverage the cloud when it's more affordable, has a higher storage capacity, maintains consistent and easily accessible information for employees, and makes operations easy. If you are planning to shift over your operations to the cloud, having an MSP analyse the cost and infrastructure benefits you will make the transition smooth.
If you are planning to hire an excellent managed service provider for your organisation, MSP Corporation is a widely and highly recommended computer service company based in all major cities in Australia& New Zealand. You can contact 1300 554 404 or email them at sales@mspcorp.com.au if you have any questions or want to schedule an appointment.