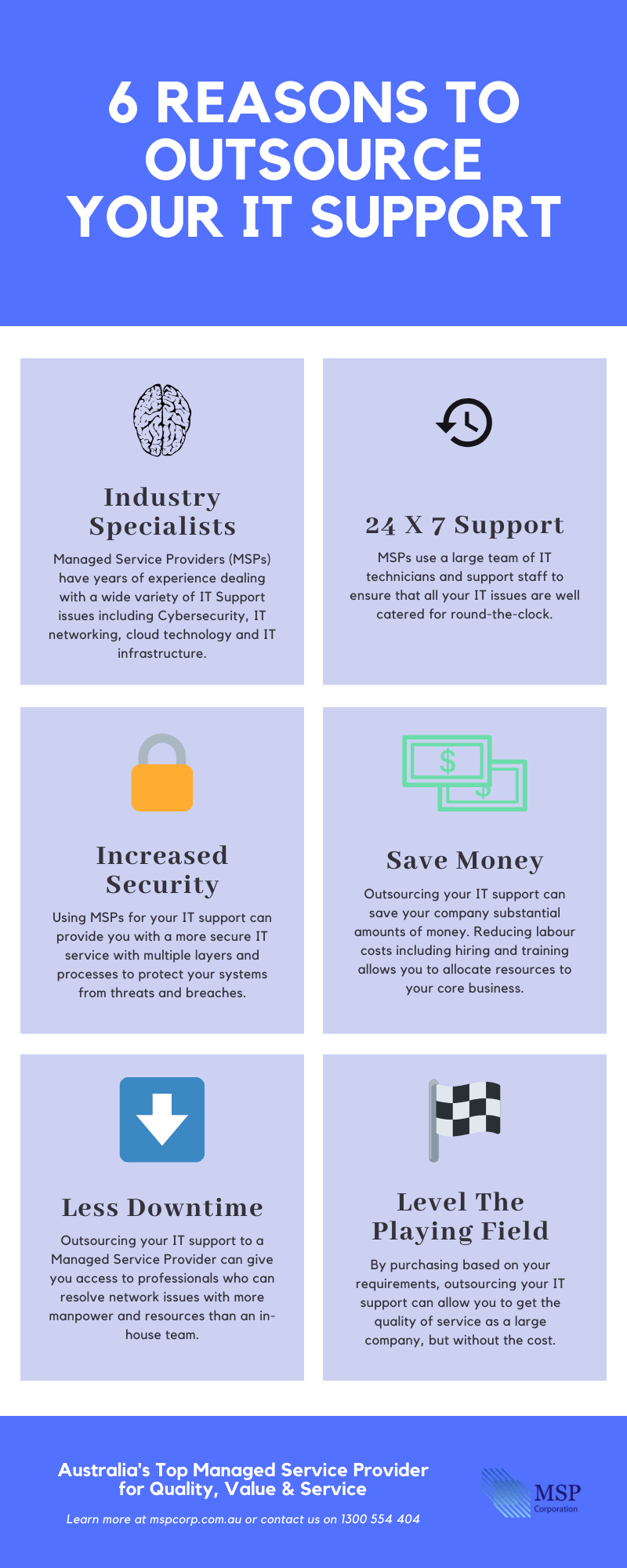 What are Managed Service Providers?
Managed Service Providers (MSPs) provide fixed rate unlimited IT Support, Consultancy & Infrastructure Management for businesses. In essence, MSPs manage your full IT infrastructure, support all your staff and provide you with all the Consultancy you and your business need ensuring your business has all the best practice security in place and the best utilisation of your IT infrastructure.
Just some of the benefits of outsourcing your IT to a Managed Service Provider?
Industry Specialists
MSP Providers have years of experience dealing with a wide variety of IT support issues including cybersecurity, IT networking, cloud infrastructure, IT consulting, and IT infrastructure.
24X7 Support
MSPs use a large team of IT technicians and support staff to ensure that all your IT issues are catered for around-the-clock. With 24/7 monitoring, MSPs are able to stay ahead of the game, and pick up many potential issues before they become a problem.
Increased Security
Using MSPs for your IT support provide you with a secure IT infrastructure with multiple layers and processes to protect your system from threats and breaches.
Save Money
Outsourcing your IT support saves your company substantial amounts of money. Reducing labour costs including hiring and training allows you to allocate resources to your core business. In addition, MSP's provide fixed cost service, so you can easily budget for all your IT requirements.
Less Downtime
Outsourcing your IT support to a managed service provider gives you access to high level professionals who can resolve network issues proactively and with more versatile resources than an in-house team.
Level the Playing Field
Outsourcing your IT support allows your business access to a fully equipped national IT Support infrastructure, but without the cost.
MSP Corporation rated Australia's No.1 Managed Service Provider for quality, value and service; will provide you and your business with the most comprehensive end-to-end IT solutions at the best price.
Call us on 1300-554404 or email us at sales@mspcorp.com.au for a free Consultation or Quote.